Critical facilities have unique and complex requirements to support business operations.  With a variety of project goals, the expertise of WES can help guide you from conception to completion, assuring high efficiency and best result.
Our teams guide customer decision making for cost-effective and scalable deployment options that are tailored to meet growth requirements.  We ensure your initiatives and goals are met in order to achieve expected outcome.
WES consults in the following areas:
Data centers, critical IT infrastructure and data processing facilities
Modular and pre-engineered facilities
EMP/GMD protected installations
Critical infrastructure monitoring and data aggregation
Advanced analytics and artificial intelligence on building data
Granular Diagnostics
Real-Time Monitoring and High-Speed Data Acquisition
Anomaly Detection and Analysis Systems
Translating intelligent data on continuity and resiliency of energy resources is available to your business with the WES experts.  Our team provides an essential link needed between physical infrastructure and high availability of critical IT and data processing activities.
Industries we consult in:
Data Centers require a holistic and thoughtful approach that goes beyond the securitization of data but includes the security of the facility itself, namely the critical supporting infrastructure, such as energy and environmental resiliency.  A disruption in systems that support a critical operation can lead to a complete site failure.  Speed to recovery, or more importantly, mitigation of the risks prior to a failure are paramount when striving for true business continuity.  With the experience of over 6,000 engagements in data centers around the world WES' assessment team has developed both the knowledge and experience to assist in the assessment and remediation of potential or actual challenges faced by forward thinking operators.
Cable Broadband / Telecom
Accurately understanding and monitoring critical Cable Broadband/telecom facilities is essential for delivering quality services to customers.  Edge facilities require specific performance and resiliency characteristics including the need for remote monitoring and alarming.  A disruption in systems that support critical operations can lead to site failures and customer disruption.  When it comes to managing detailed processes and procedures, the seasoned professions at WES can help with facilitating and monitoring what's critical to your business. Whether driving innovation in NextGen facilities and infrastructures or implementing a large-scale monitoring and data acquisition our advisors will keep you ahead of the curve.
Manufacturing / Industrial
Managing an unplanned temporary to long term shutdown in production of a manufacturing/industrial site (refineries, pharmaceuticals, food production, etc.) can cause irreparable damage to the bottom line of your business. Costs associated with downtime can be upwards of hundreds of thousands of dollars in lost revenue with every hour the facility isn't running properly. The WES team can generate a discussion on best practices and a strong critical facility path application to follow in emergency situations. Detailed planning will help fortify a crucial infrastructure to avoid or minimize disruption caused by natural disaster, fire or equipment malfunctions.
A proactive approach to risk management in a hospital or healthcare facility has never been more essential.  A power failure or loss of power to critical areas can result in serious loss of life, and a pro-active risk avoidance plan can provide lifesaving resiliency to a facility and the community it serves.  It's imperative that medical facilities remain fully operational regardless of the depth or length of an outage. Confirming your facility's resiliency plan is a strong course of action directly relating to your ongoing readiness to respond in a timely fashion.  WES consultants can assess the critical infrastructure of your facility and recommend any appropriate actions to provide true resiliency and continuity of any healthcare operation.
Any sudden, unplanned disruption or wide-scale breakdown at a government or military facility can be detrimental to the welfare and safety of the general populous.  Continuity of communication, contingency planning, life support systems, and information intelligence are key to rapid recovery and resiliency.  Rapid recovery and resiliency in the face of disaster requires advanced planning and proactive measures.  WES will assist in investigating viable options to defend against threats.  WES consultants can also provide insights and solutions for asymmetric threats to operations including EMP (Electromagnetic Pulse) and GMD (Geo Magnetic Disturbance) risks.
Operational susceptibilities in a commercial or corporate facility can significantly compromise business integrity.  Owners must truly understand the risks associated with communication breakdown and system failures.  For improved comprehension of what your liabilities are, speak with WES about ways to go beyond data protection and facilitating contingency plans. Resiliency is key whereby emergency planning can recover financial loss, damage to equipment or product, and avoid business interruption.  WES can offer visibility into advanced analytical anomaly detection, reporting, KPI's, data aggregation, and normalization.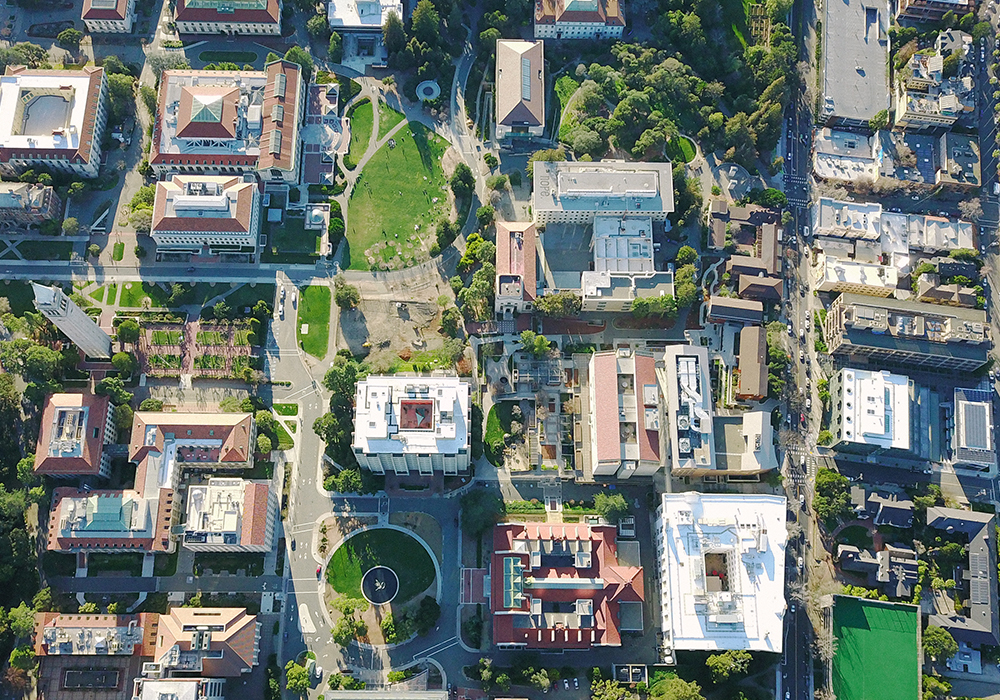 Understanding the operations and energy consumption in your campus environment by accurately collecting and analyzing data from campus facilities, power, and environmental systems is critical to maintain efficiency and avoid the risk of failure.  The expert professional staff at WES will review current initiatives and make recommendations to avoid risks and expand capabilities in IoT and smart campus systems. The WES Team will also partner with you to deploy the tools and infrastructure systems to reduce operating costs and increase campus resiliency.